Scaling New Heights
Join Date: Aug 2004
Location: Vancouver, BC, .
Posts: 78

Elwha River, ONP, April, 2009
---
The Elwha is one of the more popular trails in the Olympics, at least in its first few kilometres, owing to its proximity to Port Angeles. Beyond the first wilderness camp at Lillian River, the crowds thin out. The valley above Lillian River is huge, largely dominated by old growth fir and alder/maple groves. Unfortuately, the Americans have a nasty habit of placing seasonal ranger stations out in the middle of nowhere. The Elwha has two such installations: one at half-way at Elkhorn, the other at Hayes River further up. If you dislike dealing with foreign officialdom, this may not be the place for you. Also ,be warned: thieves frequent the parking lot at the trailhead. Some miscreants smashed my side vent and broke in. All they got were some Italian political magazines, a TELUS pay-and-talk cell phone and an axe, but it still cost my deductible to fix the window.
Even with these disamenities, the place is beautiful and I will go back soon enough.
At Lillian River camp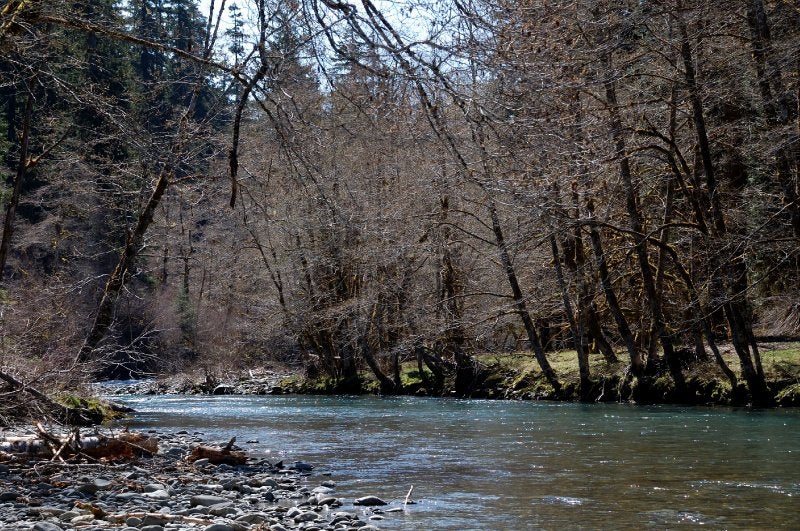 Near Elkhorn
Pleasant fir forest
The trail
In the "Press Valley"
More Press Valley
View from my campsite
Posting Rules

You may not post new threads

You may not post replies

You may not post attachments

You may not edit your posts

---

HTML code is Off

---