Join Date: Oct 2008
Posts: 8

10 megapix cameras...
---
I recently killed my handly little digital point/shoot camera by getting it too wet on a wetWET backpacking trip. Figured it made sense to replace it with a waterproof one... By surfin' the net and looking in a couple of shops, I narrowed it down to the Olympus Stylus 1030SW or 850SW or the Pentax Optio w60 - all of which are rated as pretty tough. (There was a Ricoh, too, but it was double the price.) Some day I'd love to get back to a good sized SLR complete with lenses, but at the moment I need something small and simple so that photography can be an aside rather than a focus. Each of these cameras fit the bill - and at 10megapixels, I figure they should be better than the 7 megapix I had. The basic differences among them seemed to be how 'tough' they are. I chose the stylus 1030SW because it was the most bomb-proof:
A young friend took the sticker on the front to mean 'don't drop it', 'don't get it wet' and 'don't take it out in the snow'. She was suprised when I said that it means you
can
drop it (from 2m),
can
get it wet (to 10m) and can freze it (to -10C) and promptly showed her how by turning on the tap and taking something like this:
So far, this is the very best part of this camera: playing with underwater shots. I think my favorite photo from the summer is this one:
HOWEVER, I am generally not especially pleased with the camera - primarily because it does a poor job on basic landscape shots. (Not that I'd ever want to take any of
those
...!!!

:-)
This brings me around to the title of the message: 10 megapixel cameras. In my initial investigations, I read a number of reviews that basically said: The 1030sw is great if you want something tough, but you'll have to put up with shots being a little 'soft'. Well, I would certainly agree. Apparently the sensors have not really gotten any bigger/better, so having more pixels just means they are crammed together, which somehow leads to the 'soft' images... (If anybody knows more about this please feel free to chime in, I'd be happy to learn more...)
I'd gone back to the camera store to consider returning it, but the sales-guy took some shots and did a comparison with his favorite small camera (a Fuji). He figured it would be a bit better than the Olympus, but they actually were comparable - or the Olympus was even a bit better. So I decided that I'd keep it and see if I could learn how to work with its shortcomings.
One of the big advantages is that the camera does not have a retractable lens - and there seem to be few small cameras so-designed. I do a lot of coastal hiking and keep my camera in a hip-belt/pocket along with other essentials such as map, lighter, multi-tool, etc. Needless to say even a little bit of sand can be ruinous to a retractable lens.
I've used the 1030sw on a couple of shorter trips and have to say that its been hard to find good landscape shots among the many I've taken. As examples, see this TR (
https://www.clubtread.com/sforum/topi...TOPIC_ID=28767
). In my opinion even some of the best photos are a little soft - and as you can guess I didn't post nearly as many as I took! Here are some other examples that demonstrate the 'softness'...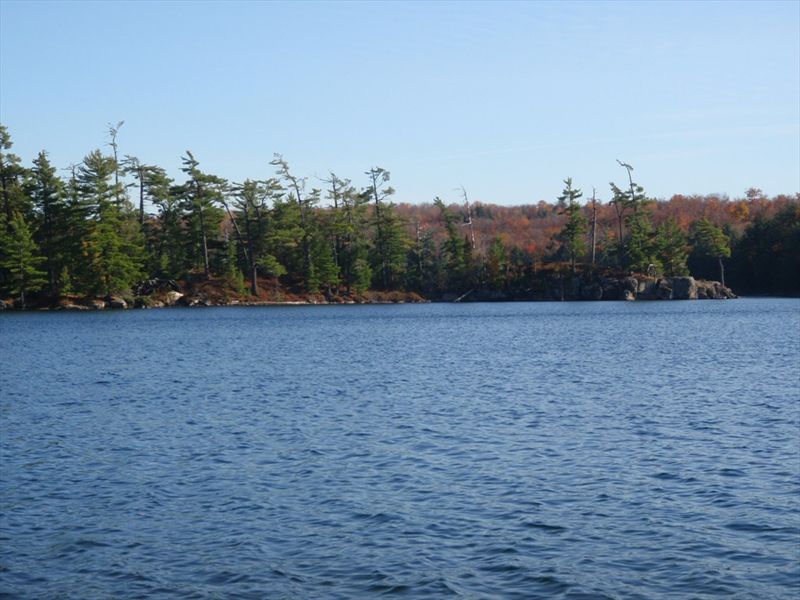 [Although I have to admit two things: 1) I have a propensity for using low-light conditions without flash and the internal-lenses on this type of camera are pretty small, so you can't really expect much of them. (I had this experience with my last one which also had an internal lens.) 2) I like doing macro shots and don't always remember to turn this off. These two factors suggest that sometimes the 'soft' photos are simply out of focus or fuzzy, so it may be my own fault that I have so few 'good' photos...! None of the ones posted are in these categories, but some of the many I've taken may be...]
So, I end with a couple of questions and recommendations:
Q: Anyone with a small 10mpx camera corroborate this experience?
Anyone with suggestions on how to work around the challenges I've spoken of?
R: If you are thinking of buying a new camera, I might recommend finding an old one (7 or 8 mpx) or waiting a bit because I'm sure they are working to improve the sensors... There should be newer better ones soon...
Or try one of the ones I didn't get and let me know if I should've bought one of them instead...!

Off the Beaten Path
Join Date: Aug 2007
Location: ALBANY, OR, USA.
Interest: SEA KAYAKING HIKING FISHING
Posts: 801

---
I religiously keep my Canon S400 Digital Elph in a ziploc bag while on hikes, beach, mountain, anywhere. It's held up since 2004 with trips to Australia, Bali, West Coast Trail, Barkley Sound, 14 days on the John Muir Trail, and numerous other hikes in varying conditions. If its raining, I shoot with the camera remaining in the bag. One ziploc will usually last for a one or two week trip without any holes.

In the old film days I owned a couple of cameras that were advertised as able to go underwater as well as shoot on land. Results were always just average and I was never happy so, for myself, I came to the conclusion that it was either a land camera or a underwater camera.

just my two cents.
Off the Beaten Path
Join Date: Aug 2006
Location: Vancouver, BC, Canada.
Posts: 568

---
What you describe is typical of ultra compact cameras. You can't have a compact camera, a good price, and superb image quality. At best, you can pick two. Most of the time, you can pick only one. Megapixels are a very bad indicator of image quality - what you want is low pixel density. dpreview.com lists the pixel density of every camera on the market.

---
I'd recommend in the strongest possible voice my Casio Ex-S10. Ultra compact (you wouldn't believe how thin it is), 10mp, and takes really great pics (check out my flickr site for samples).

Remarkably cheap for what it is too. Casios are great cams.

-Ryan

---
Your best bet would be the new Panasonic LX3. It's small, great for landscapes at 24mm on the wide end, does HD movies. It's not waterproof tho.

V.
Join Date: Oct 2008
Posts: 8

---
thanks for the comments.
Al - I always carried my old camera in a ziplock/aloksak, but I must admit I'd never thought of leaving it
in
the bag to take photos! Good idea. I always figured it was important to take photos even when it was raining - a risk I was willing to take. (I figure there's no point in having it along if you can't use it when you want to record something beautiful or memorable. It still lasted almost four years.)
Mauricio, your point (also suggested by Al) is well taken: its too much to expect everything out of a small camera. I think I noted on more than one photo that my expectations may just be too high... I guess it just gets me that the quality drops on what I'd consider to be a pretty basic photo. I don't think I'd be complaining if it didn't do well in low light or on close ups...
I read a bit about pixel-density on dpreview.com and figure this explains the comments I heard about more megapixels not necessarily being better.
That
's the kind of thing that's good to know, so thank-you...
All in all, with these comments and the suggestions from Ryan and Vern, it leads me back to the suggestion I had from the beginning: "its great if you want something tough, you'll just have to put up with shots being soft". Guess I'll just have to become more creative in trying to capture the landscape...

Summit Master

Join Date: Jun 2003
Location: Chilliwack, BC, Canada.
Interest: Hiking, UL Backpacking, canoeing, snowshoeing
Posts: 7,376

---
Another route you could go is to get a better quality comapct digital camera and then get a waterproof housing for it. Many of the Canon powershot series have waterproof cases available including the G9. That way if you want waterproof, you can use the case. If you don't feel the need for the case, you can use the camera as is.
Posting Rules

You may not post new threads

You may not post replies

You may not post attachments

You may not edit your posts

---

HTML code is Off

---