Scaling New Heights
Join Date: Sep 2008
Location: , , .
Posts: 93

Hiking in the Rockies with a Six Month Old, July 31 - Aug 15, 2015
---
We spent two weeks in the Rockies with our six month old son, where we hiked the Iceline and did a six day hike to Pulsatilla Pass. On rainy days we still found plenty of short hikes to do.
Read Maya's Trip Report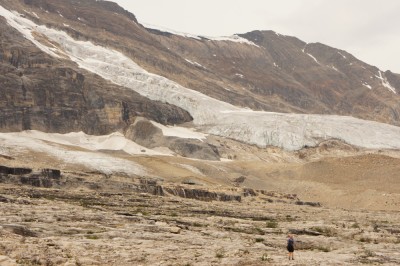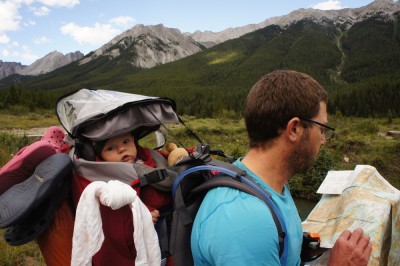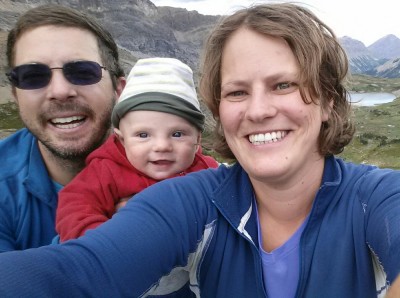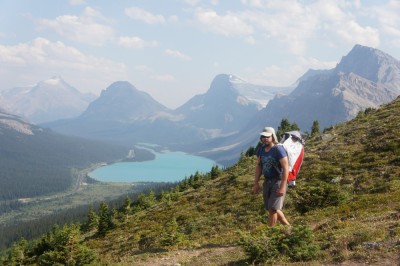 ---
I really love your TR; it's a great read. It makes me wish I had taken my family out for a multi-day hike while our first was still small enough for a carrier. But that would have been too much at once for my wife, lol! Instead we did lots of day hikes and now, with our second here, it's camping and canoeing till they can handle longer walks. It's amazing how relaxed babies get in those carriers. Just give them a carrot or something and they're happily munching and talking the whole hike long. I really admire your courage in doing this hike, especially lugging along all that gear. And thank god for non-reservable campgrounds. Spontaneous travel is the way to go!!!
Scaling New Heights
Join Date: Sep 2008
Location: , , .
Posts: 93

---
Thanks! Maya (my wife) wrote the trip report. Our son (Neil) now weighs almost 9kg's despite being only six and a half months old... Indeed, I figure cycling and canoeing will be the way to go soon, such that we don't have to bear his increasing weight. Day hikes from a base camp would work too. In the meantime it's pretty good exercise

On this hike we found that Neil fell asleep pretty reliably once we started hiking, as long as he had been exercised, fed and his diaper changed.
Hittin' the Trails
Join Date: Jan 2009
Location: Calgary
Posts: 48

---
Very, very nice trip report. Thank you for sharing it. I hope that the nice weather continues late into October (

) as we would love to do some bigger hikes with our little girl (born mid May) but she's a bit too small for the backpack just yet. We've taken her out in the front pack but that's not ideal for anything steep or uneven.
Scaling New Heights
Join Date: Sep 2008
Location: , , .
Posts: 93

---
Thanks! In the first few months we indeed went hiking with a front carrier. My main concern was not being able to see my feet, but with some practice that can be overcome by taking more notice of the ground one is approaching. It's a personal thing, but we hiked some fairly steep and rough terrain with a front carrier successfully, see for example this
four day trip
along the coast of the Olympic Peninsula. The advantage then was that Neil was less demanding of entertainment....
Posting Rules

You may not post new threads

You may not post replies

You may not post attachments

You may not edit your posts

---

HTML code is Off

---